Design Museum TextWorkshop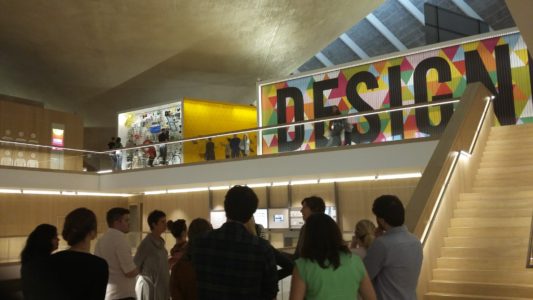 TextWorkshop spent a great day at the Design Museum on October 12th with delegates from across the country, focusing on how to write great text with the audience firmly in mind.
Hurricane Ophelia turned the sky a mysterious colour at one stage, and we all went outside to peer at its eclipse-like effect on the light. Back in the galleries, we enjoyed a tour of the exhibition Designer Maker User with Helen Charman, director of learning and research.
Here is some feedback from the day:
"I'm 100 per cent sure that these tips will change the way in which I write text in the future."
"My main learning outcome with text-writing is that it's not just about what an object is but what it means."
"The best part was the use of real museum examples and seeing the before and after."
"As a result of being here I will always start with strong and defined key messages."
"The practical arrangements were spot on."
"I love the feel of the workshop, friendly and made me feel confident to go ahead and write."
"I will be able to write text for my upcoming exhibition as a result of being here."
"Speakers were fab and thank you to the design museum for a lovely tour."
"Really friendly and relaxed atmosphere. It's the sort of subject that could be covered in a dull, dry way, but this was fun."
"My main learning outcome was the planning that's so important before you actually start writing."
"The best part of today was learning how to make informative writing more exciting."
"The course was really well put together and a comfortable environment in which to learn."
"This will inform all my writing."
Thanks for coming, everyone, and happy writing.