Do you want to write clear and inspiring text that your audience will love? TextWorkshop's expert tutors can equip you to meet every writing challenge you face.
<< See how in our video.
Latest Feedback
"The day was superb. Very enjoyable, hugely valuable and encouraging."

"I loved the seven secrets of trail-writing and the challenge of creating a trail"

"Every moment was incredibly useful"
TextWorkshop News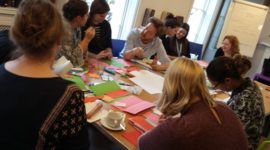 18th November 2016

Sounds, secrets and celebrations at the Jewish Museum

11th February 2016

What happened at Museums Showoff in Feb

26th January 2016

Who have we been working with recently?
Forthcoming Dates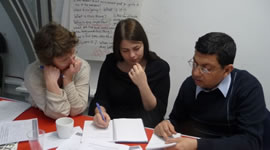 TextWorkshop
TextWorkshop at the British Museum
Dea & Rebecca's wordy wisdom
26th April 2016

How do you write a non-snooty sign?

26th February 2016

Trail-writing tips in Museum Practice article

2nd January 2016

Olive, the other reindeer: misheard lyrics