Do you want to write clear and inspiring text that your audience will love? TextWorkshop's expert tutors can equip you to meet every writing challenge you face.
<< See how in our video.
Latest Feedback
All aboard for fantastic text-writing at the Postal Museum and Mail Rail

"I'm 100 per cent sure that these tips will change the way in which I write text in the future."

"Many thanks, I feel like a better curator already."
TextWorkshop News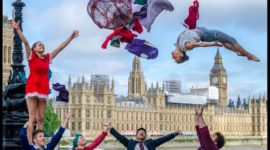 15th October 2017

Ringmaster Dea reveals how science centres can get involved with Circus250

30th March 2017

Rebecca leads interactive learning workshops at Turkish drama conference

6th January 2017

TextWorkshop's Dea Birkett is keynote at the Museums and Galleries Australia conference
Forthcoming Dates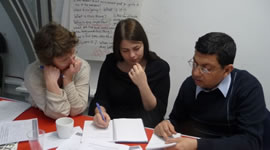 TextWorkshop
TextWorkshop at the Wallace Collection
Dea & Rebecca's wordy wisdom
29th July 2018

Words in panels and labels are an access issue.

1st February 2018

Rebecca goes to Saudi Arabia to talk science communication

12th May 2017

Comedy gig for Museum of Oxford