Writing, talking and riding on Mail Rail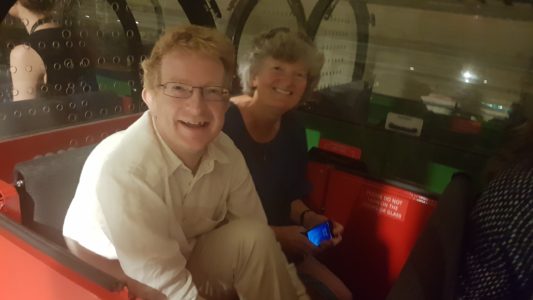 We had enormous fun yesterday with TextWorkshop delegates at the Postal Museum in London. Here is some of the feedback:
"It exceeded my expectations – I feel more confident in writing in an engaging manner and remembering what's the exciting part about objects and museum stories rather than getting bogged down in waffle."
"I liked the opportunities for conversation and to share ideas."
"As a result of being here I will write less and more clearly."
"My main learning outcome is keeping text fresh, lively and clear."
"Rebecca and Dea as entertaining and informative as ever."
"This will help me discuss tone and audience and colleagues to create a cohesive voice across all text."
"This has been a very useful course."
"The best part for me was challenging assumptions and making me think about different ways of addressing a subject."
"This will help me write punchy text and to know my audience."
"I learned that it's possible to write an engaging label about any object."
"I now have a toolkit of practical tips for good tone and active voice."
"I will now be able to act as an advocate for clearer writing."
"Great venue. Loved the Mail Rail trip!"
Thank you to the Postal Museum for hosting us so beautifully.